Le P'tit Jardin Monthly Baskets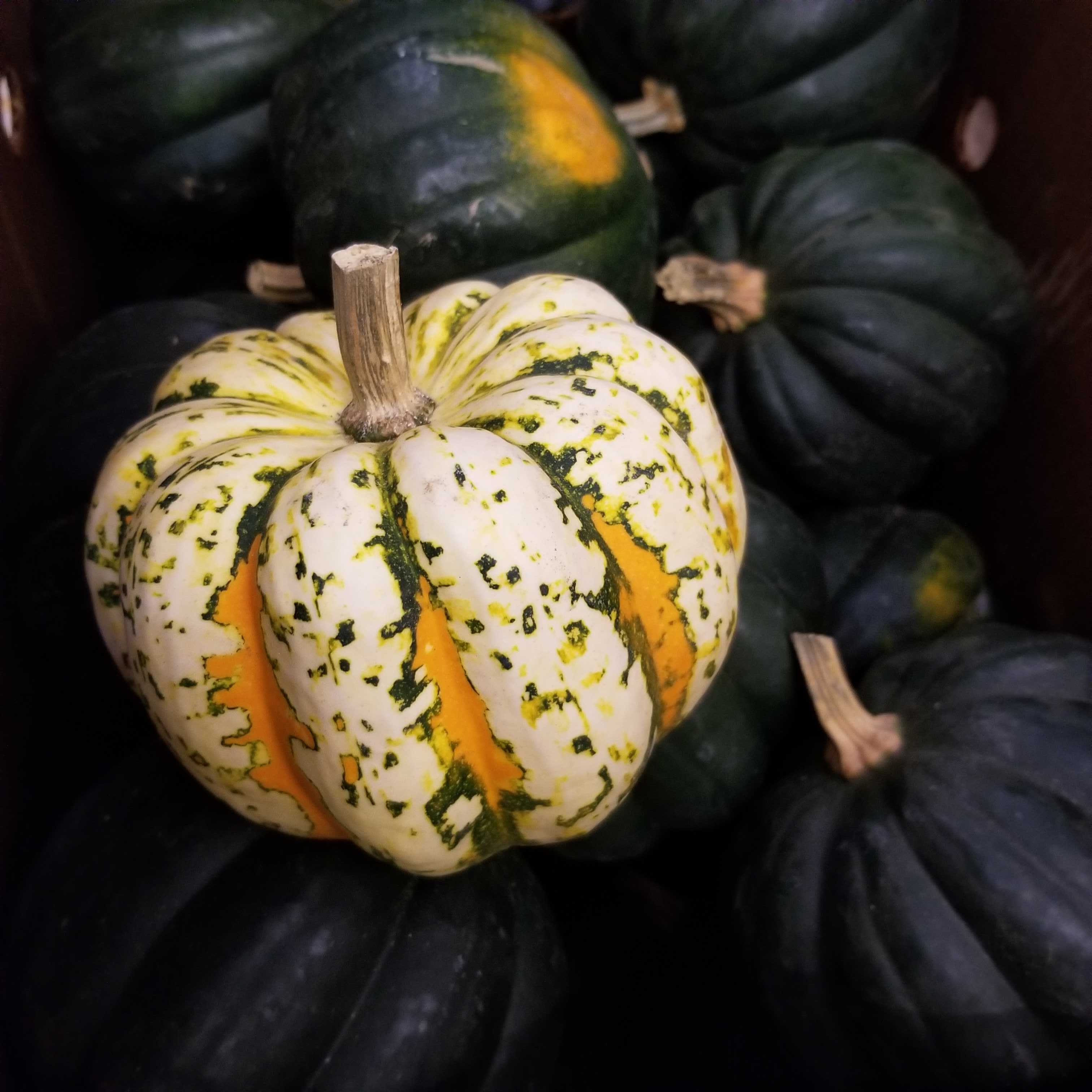 Our commitment to bringing you fresh, local, eco-responsible products is stronger than ever! That said, we've recently moved into a new, four-season commercial space to continue to offer you microgreens and fresh herbs year round. The health benefits and flavor profiles of these powerful little plants are proven, and you've all expressed how much you love them. Montreal's icy winters won't stop us now!
Introducing Le P'tit Jardin
We've officially outgrown the original space on the farm that was used to grow your microgreens and sprouts. Only minutes away from the farm, this new location is an ideal place to grow top-quality greens throughout the year.
And that's not all:
Les jardins Carya is thrilled to announce its latest offer: A winter basket chock-full of microgreens and sprouts, vegetables from our local partner farms and ours, vinaigrettes, ready-to-eat products, and a selection of other mouth-watering goodies.
Here are the details:
What's in the basket?
- Le P'tit Jardin Sprout and Micro Blend (200g)
- Microgreen or fine herb of the week (~50g)
- Winter vegetables from Carya and other local producers (4lbs)
- Prepared product of the week
Possible add-ons
Mushroom variety of the week from our local partner Médiserre
Fresh bread from Furley and other bakers - baguette, sourdough loaf, etc. Raw honey from our farm.
When does the winter-basket run begin?
Deliveries of the winter baskets are set to begin the week of November 30th.
How does it work?
Home delivery every Thursday for residents of the West Island, including:
- L'Île-Perrot
- Senneville
- Ste-Anne-de-Bellevue
- Baie-d'Urfé
- Kirkland
- Pointe-Claire
- L'Île-Bizard
- Pierrefonds-Roxboro
- Dollard-des-Ormeaux
- Beaconsfield
- Dorval
- Pincourt
One of our three basket pick-up locations
Grand Potager
7000 Boulevard LaSalle
Verdun, QC H2H 2T1
(514) 248-4901
Wednesdays: 4 p.m.-6 p.m.
Furley
411B Main Road
Hudson, QC J0P 1H0
(450) 202-0700
Thurdays: 9 a.m.-6 p.m.
Restaurant Manitoba
271 rue Saint-Zotique O.
Montreal, QC H2V 1A4
(514) 270-8000
Thurdays: 12 p.m.-7 p.m.
Subscription payments are made monthly, by credit card. Subscriptions for the baskets of the following month are open until the end of the, current month, while quantities last. There is a minimum requirement of one P'tit Jardin basket per client to be eligible for checkout/delivery/drop-off.
We'll be sure to send out a monthly reminder to inform you that the online store is open. The policy is first-come, first-served.
Please note that if we aren't able to deliver a basket to your residence due to unforseen circumstances, it will be kept for you to pick up at Le P'tit Jardin for up to two days. If not picked up, it we be lost.
Our commitment and yours
Les Jardins Carya et Le P'tit Jardin commit to growing your greens with tender loving and care, in full compliance with requirements for certified organic agriculture. We promise to be here to answer your questions, to address your concerns, and to make communication as simple as possible. We commit to maintaining our ongoing collaboration with neighbouring and partner farms and to seek new ones that share our same values.
Each customer commits to giving their constructive feedback, to maintaining an interest in organic and sustainable agriculture, and, above all, to enjoying the best local products from your passionate growers and producers.
IMPORTANT:
The P'tit Jardin Basket program and our Market Membership program are two separate offers. However, 2020 Market Members with a credit balance can apply their credit to the 2020-2021 P'tit Jardin Basket program for the month of December 2020 only.

Go to our Online Store